Well the great news is . . . the well is complete.  As you know, Loren would never allow the rubble to not be all cleaned up and the ground leveled.  Now it looks great and can again function for the agriculture of the campus. I love the fact that the students helped to clean up the area around the well. They always help to keep the campus looking beautiful and clean.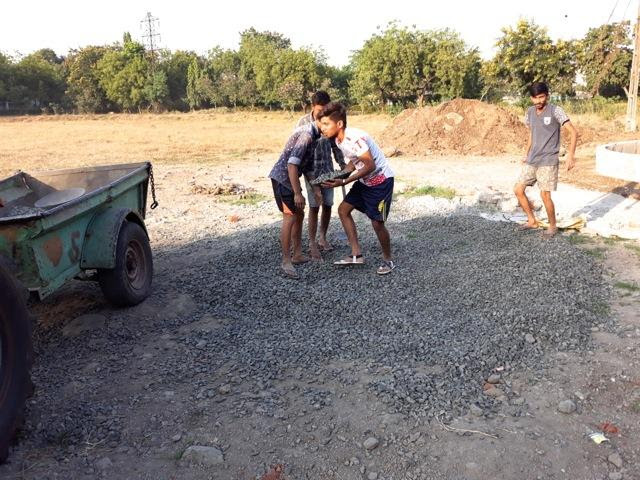 The weather has now turned cold for them.  We would think it is balmy. So Nupi and Nagesh went to the Tibetan market and purchased sweaters for all the students. We have faith that enough funds will come in to cover this expense. Each student was given a sweater, the very first one for many students, at a special assembly.

The PBI and RGI students entered a district wide Biblical contest conducted at Evangelical Lutheran Church, Nagpur. The RGI girls won 1st and 3rd prize in Rangoli competition. (Art done on the pavement with colored sand and powder,)
The PBI boys stood 2nd in group song, 1st and 3rd in Bible knowledge test and 1st in Bible quiz. This is the first time many of these students have been in mixed company of several thousand students. The report is . . . our students stood out as being the best behaved. They definitely make us proud.

Rangoli


The young lady with Nupi is a RGI alumni and is now teaching computer at RGI.  Praise the Lord for the gift of talent and dedication in our staff to bring out abilities that are sometimes hidden in these young people.