Dr. Suresh is a busy man. In a personal note to us he said, I was going to give these goats to another family, but so glad I didn't. Neelima was desperate.  Enjoy his report.
Rupesh, is one of our Ex-Self-Reliant graduates 
from
 first batch. Now working as a Manager in one of the very big firm dealing with grape business. He started small fellowship in his native village about 150 Km 
from
 Nagpur. He shared about Mrs. Neelima 25-year-old girl (woman for the village) and requested me to help her if we can in any way.
So I decided to meet Mrs. Neelima. When I saw her 
she
 was looking like young girl and her story was more sad than what Rupesh told me. Neelima was a part of his small fellowship in this village and got married with a young boy Rajesh in 2013 and he was working in Ahemadabad in Gujrat state. After three months of their marriage Mrs. Neelima got pregnant and in the same month Mr. Rajesh met with an accident where he died on the spot. It was a big blow to Mrs. Neelima as 
she
 was having three months' pregnancy. Her husband's death snatch everything
from
 her.  Some how 
she
 managed to come back to her parents and now 
she
 is living her life all alone in a small room along with her parents. Her parents are very old people now and they are not able to support her anymore. Some how Neelima maintains their life but it is really very hard for her and really praise God for the Rupesh that he brought her request to us.
 LOOK HOW CLEAN
Today Neelima has a 4-year-old boy and 
she
 is working very hard for their butter and bread. 
She 
wishes that 
she
 can give good education to her boy, but the school fees and other expenses is very high for her to bear. And that was the reason 
she
 expresses her heart to Rupesh and then Rupesh introduce to me for her son's education in future.
When I personally met her and her son I decided prayerfully to gift her this goat project. Actually we decided to give her 3 goats. One male and two females but then we got two pregnant females which will give birth in next month.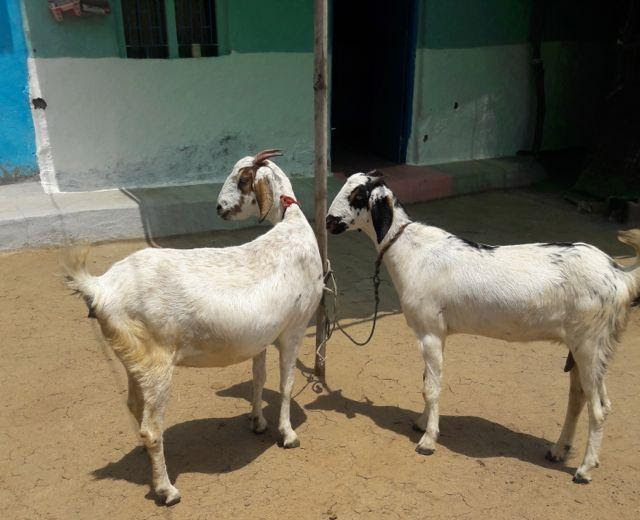 We took these two females to her and 
she
 requested to Rupesh for prayer and then 
she
 take over it with lots of thanks. Her 4-year son was very happy and he tried to take all ownership of it, all happenings there was a moment of sharing God's love and I was really happy that we gave it to the right family.
Though it was a long journey for us I was happy to gave this project to Mrs. Neelima. I am sure this will help her getting some extra money to help her son attend school happily next year.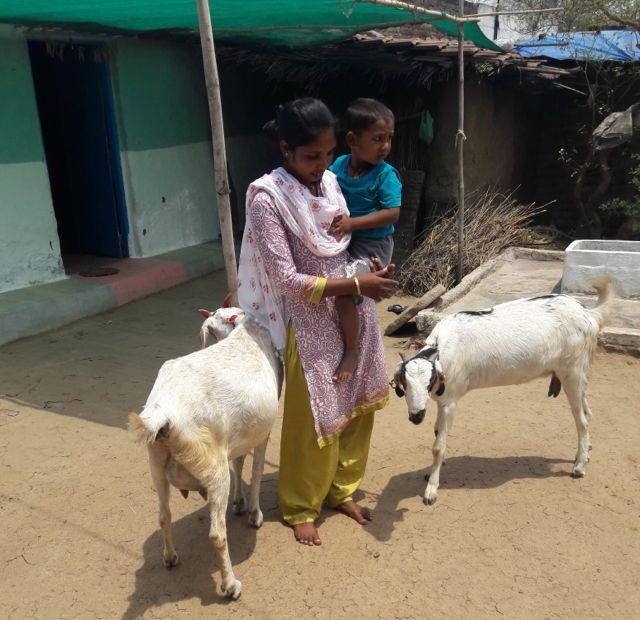 Thank you very much once again for this wonderful gift of love which will bring joy and educational advancement in the life of this 4-year-old boy and he will be a good Christian testimony in this village.