Dr. Suresh continues to give us updates on the Goat projects. We don't just "love 'em and leave 'em." Giving the goats fosters a long-term relationship that hopefully will lead to Jesus. BUT it does mean an enormous amount of additional work.

"I am thankful to God as He protected me even in villages where dengue, malaria and typhoid are on a high… especially the animal shed's are full of mosquitoes. But thank God I did not get any kind of infection.

Vanda and his family are doing fine in their stick house, only I took baby Loren twice to the doctor for flu and fever, but he is fine. Now he is happy whenever I visit him.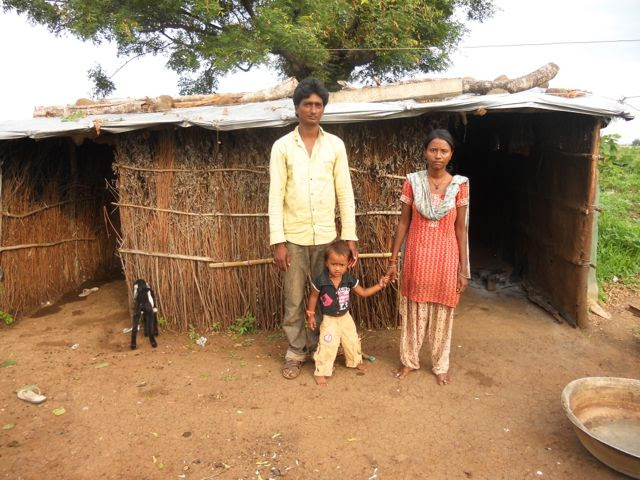 Vanda is continuing his tuitions (special tutoring instruction for children) in reading and Marathi. (Remember, this is the village with NO written language, and until Vanda went to school, no child had EVER attended school. So these kids are learning Marathi, but speak a totally different dialect. Marathi is the language of the state.)
He and his wife give Sunday schools in his village regularly as students are making him take their classes regularly.
(Journal from SHE Aug. 12, 2014)
His goats have multiplied very nicely. We gave two more goats, as he helps with milk for children of the village. He has learned to give goat vaccinations, very helpful for me.
Also I visited Dongre and Raju in their village and I praise God for this goat project as she is really got help from this project. What a mighty gift that develop one poor family. (Journal from SHE Feb. 21, 2014)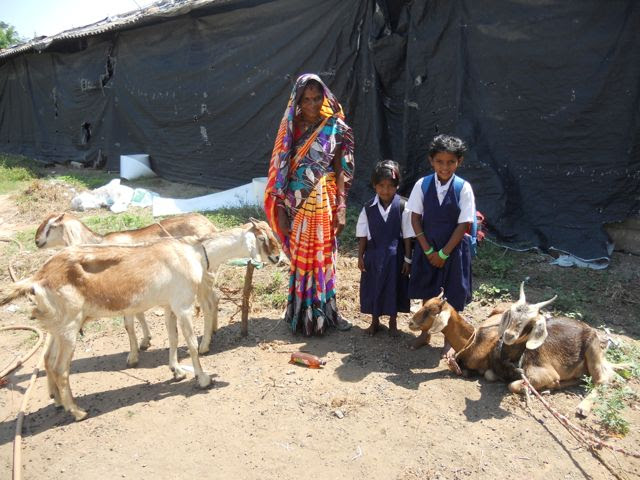 Her daughters are now regularly attending school. She bought bags, books and uniforms for them as she sold one goat for their educational purpose.
But uphold her husband, as still he is not able to walk properly since his fall. We are meeting physiotherapist in the next month to find out his possibilities. She continues to be the sole support for the family.
I am really happy with what is happening in these villages around Nagpur. I praise God for all those who are making it possible for us to serve the Lord through Vet-Med activities. Without your help and sacrifice it is not possible."
Remember it is getting close to our Christmas giving.

We will be giving SWEATERS for all the students and goats to some needy.  Don't forget us.

Thank you again for your prayers and support
                                      * Some names have been changed to protected the privacy and safety of the characters in my stories.