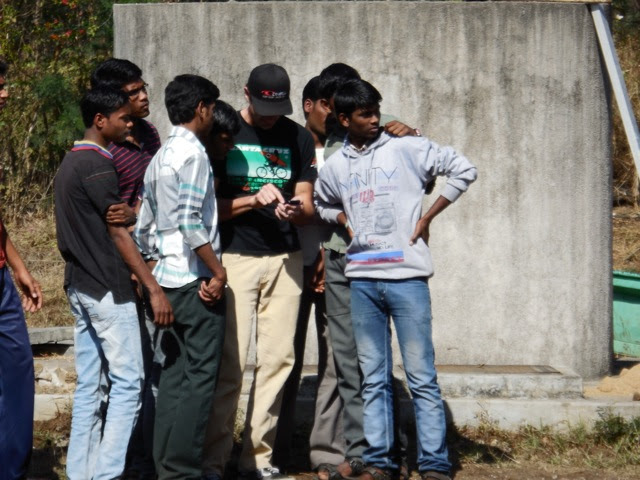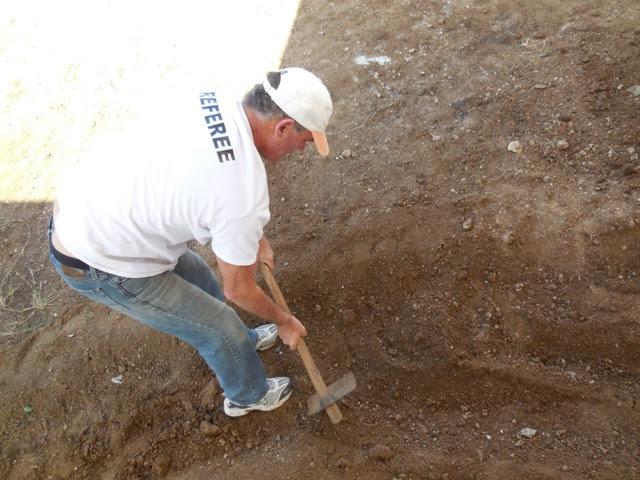 Everyday has been filled to the fullest with enough activities to keep Mark and Bill busy. They resumed work at RGI. Since the completion of RGI there has continually been a huge issue during the rainy season with water flooding the walkway the girls use to get to classes. Mark had a BRILLIANT idea that not only will solve the problem but is a terrific landscape feature…a dry creek bed. It will direct the excess water to the nali (concrete drain.)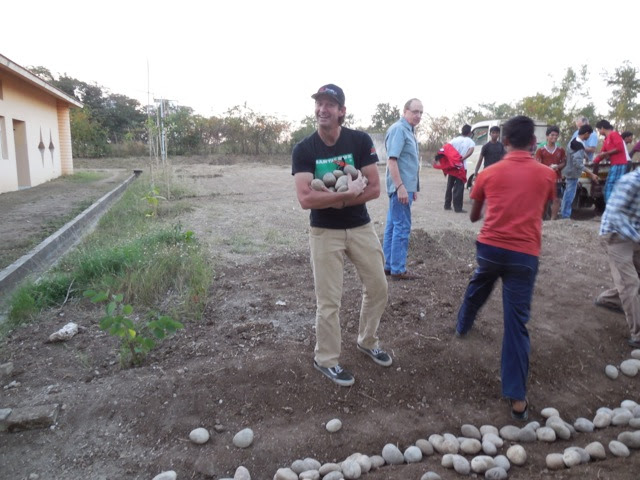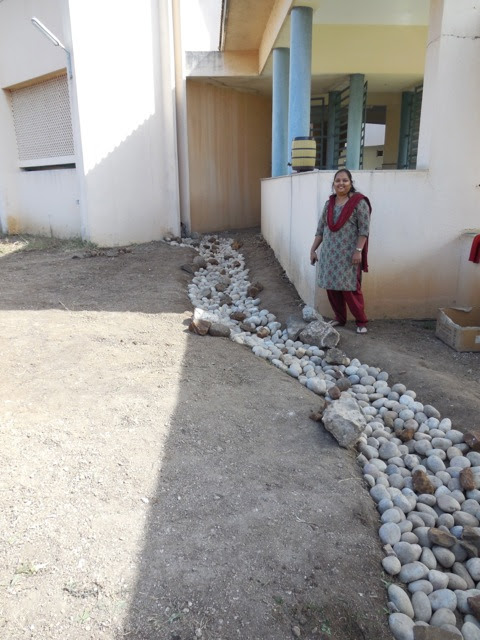 Everyone became involved in digging, watering, pulling weeds, picking up rubble and placing rocks—of course we had to go to town to purchase good ones. Also we had to TRY and find some garden tools. Locating a shovel gave Mark and Bill a trek through Itwari, Loren's favorite part of Nagpur.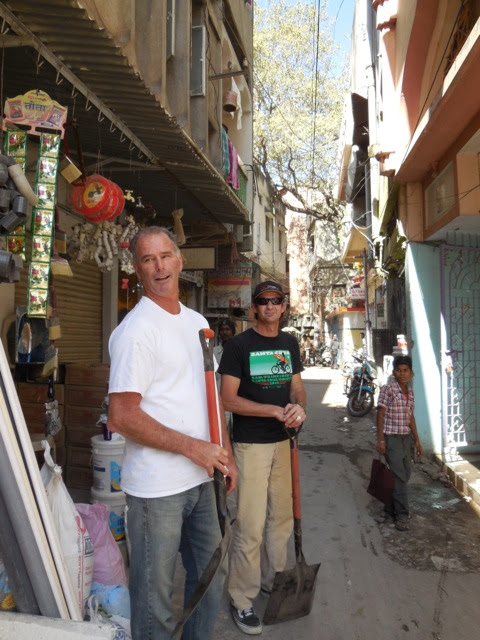 Bill and Mark wanted every detail of the volleyball court to be flawless. They measured and measured. Tension on the net had to be precise, even if it took doing the corrections in the dark.
All work had to cease for the Q & A time the guys had with the boys. I could hear laughter echoing throughout the building. Mark and Bill connected with the students in such a special way.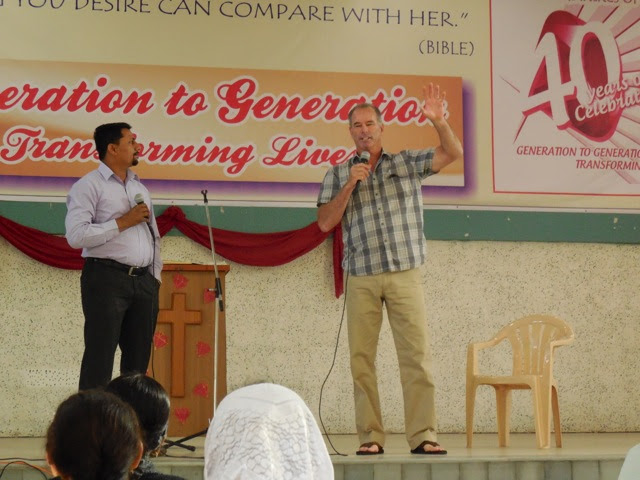 Again hearing stories of how Prakash has changed lives was impactful on all levels. These men have been such a blessing to all our students and staff. It is like an empty tank being filled.
Mark also spoke at the weekly Chapel.
All work and no play…no way! A dinner event with executive staff and their mates consisted of more laughter than can be described. Actually, I have some video that may be used as blackmail, LOL. Who knew the dancing talents of these fellas?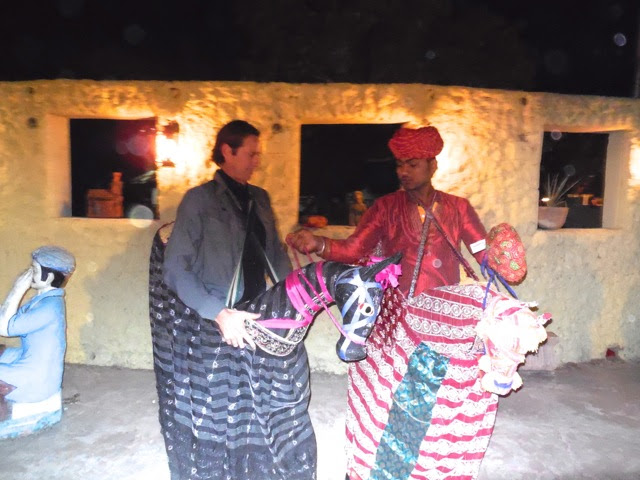 The food was not enjoyed in cautious moderation, but whole heartily.
What an exuberance night of fun and relationship building.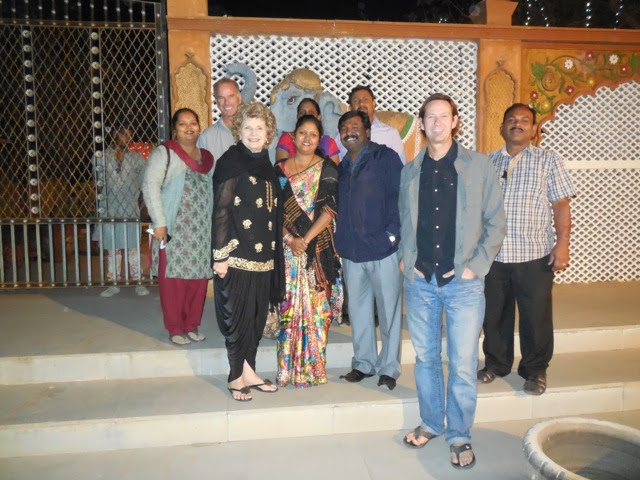 Continue to keep us in your prayers.