Every time I arrive at Prakash I MUST make a trek to the student' kitchen to "steal" a freshly made, hot chapatti. The cook ladies would think I was mad at them if I did not. These ladies have been with Prakash as some of the longest tenure employees. They cook three meals a day, seven days a week, for 65 boys. Look how beautifully dressed they are for their daily responsibilities.
One of these dear ladies was a non-Christian when she came to work at Prakash and because of the other ladies and staff living Jesus every day, she now knows the Lord and has a House Church in her home every Sunday.
For a couple of years now these ladies have been asking for a new refrigerator. No funds . . . no refrigerator. Then this last year we received a grant with a stipulation for upgrading of kitchen utensils. Thank you Jesus.
Loren and I went shopping and found, to our delightful surprise, a commercial cooler/refrigerator. The measurements taken and then the order made. Everyone had to inspect the new cooler, having never seen one before.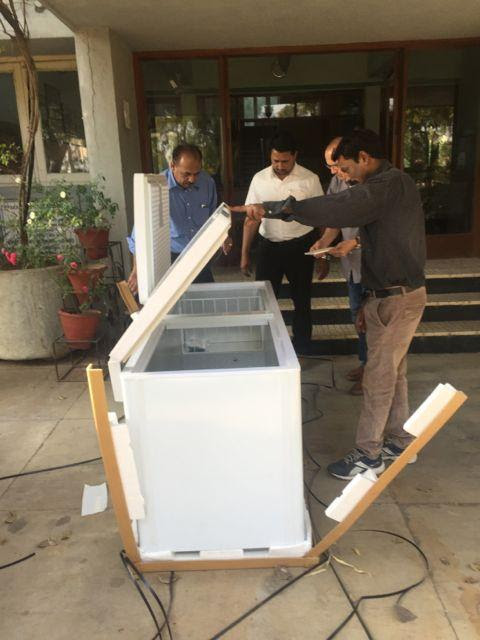 I took pictures of the old one just so you could see how dire the need was. The cockroaches were just an added attraction.These disgusting insects are the curse of India, even in a clean kitchen.
I'm sure Loren's back will ache tonight, but he just has to be involved in the moving and placement of the new cooler. Remember, he was a furniture man in his past life.
Out with old . . .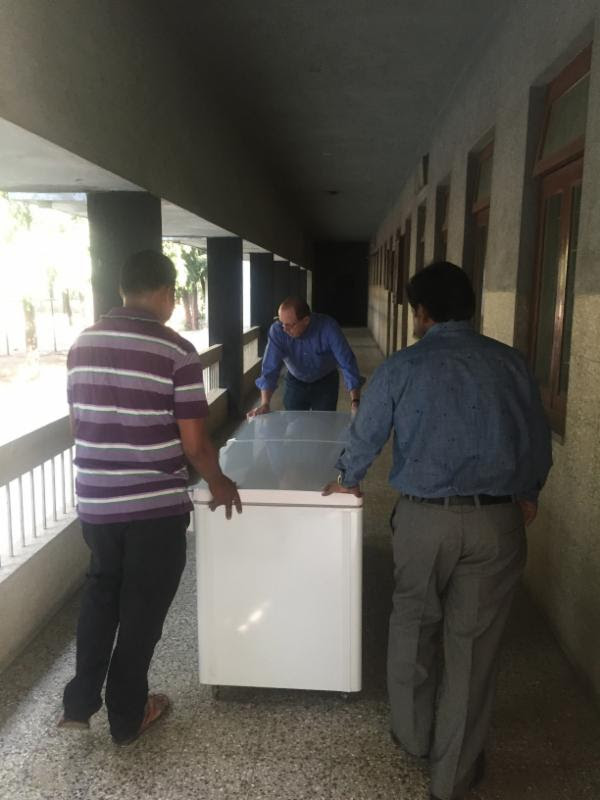 In with the new.
I had to give instructions to the cook ladies on the cleaning and care of the new beautiful appliance. It is so far beyond anything they had dreamed of. Now their job will be more pleasant and storage of vegetables easier.
The ladies are delighted with their new cooler.