Every year we hope that monies will come immediately after the Christmas Letter is sent so that students will be able to have their sweaters as soon as it turns cold. Cold is relative. I should say when it gets below 70 degrees. There are no heaters, so a cool 60's morning is COLD.
Moses wrote:
"On behalf of our students I would like to thank you for providing sweaters to all the students here. Thank you for being so thoughtful of us.
Recently, our students both boys and girls received their sweaters.  We tried our best to make this event very special for our students by inviting Bishop Pawar, (one of our former Indian Board members), as the chief guest for this event.  Bishop spoke for ten minutes on the importance of giving and receiving gifts and concluded with how God gave his only son as a gift for us.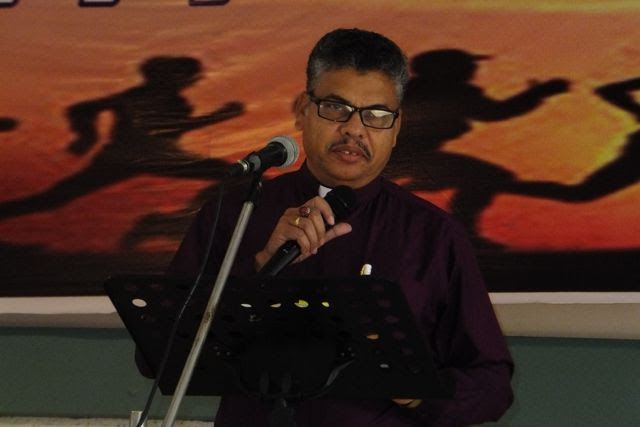 Students were very happy to receive their sweaters and could not wait to show how good it looks on them.
Of course some students did not want to even remove their precious sweater from the plastic bag, as they wanted to keep it new but General director had to make a special announcement that everybody has to wear their sweater for the group photo.  It was so good to see the excitement and joy on their faces.
Later General Director thanked PAUSA board and Executive Director for providing sweaters and there was a big round of applauds from the audience.
At this joyous occasion our choir sang a Christmas carol and the program was ended with the word of prayer.
Once again from the bottom of our heart we would like to extend our thanks to all the donors, the students are no longer cold."