Entrance decoration made by girls out of sand
There have been rehearsals and practicing and decorating galore. The big night has come for the Christmas program. There are skits, dances, and special songs. These calm and polite students can get with it when given the chance.
I played "The First Noel," on my IPad and IPhone. The kids loved it.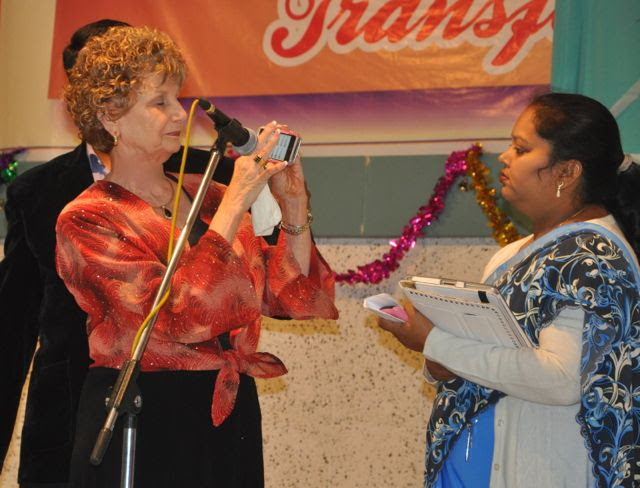 They honored Loren and I with flowers.
As we left the auditorium of RGI, beautiful buffet tables and sparkling lights greeted us in the courtyard. As Loren and I sat and admired, we were so glad that this feature was added to the plans of RGI during construction.
After the dinner the students swarmed Loren and I. "Photo, please, Nani." Joy said later, "I have never in my life had students hug me Good-bye." (The students leave tomorrow for Christmas vacation.)
 It was a great evening and fun for all.