It seems that our calendar is now full for almost every night for Christmas activities. Each church has a Candle light service. The PBI Choir was asked to sing at one. They won second place in the Citywide contest and now are in demand.  Nagesh wrote the song they sang.
On purpose we arrived 40 minutes late only to find the auditorium almost vacant.
The program started 30 minutes later. OHHHHH WELLLLL it is India and time means nothing.
Loren was asked to be the "Chief Guest" at the EFICORE Christmas program for AIDS patients. He gave his testimony of God's grace while going through cancer treatment. Then he presented gifts to the patients.
When he kneeled and hugged one little boy, Joy said, "It really touched my heart. People don't touch them in that way."
Nupi was the main speaker at the last Chapel of the year.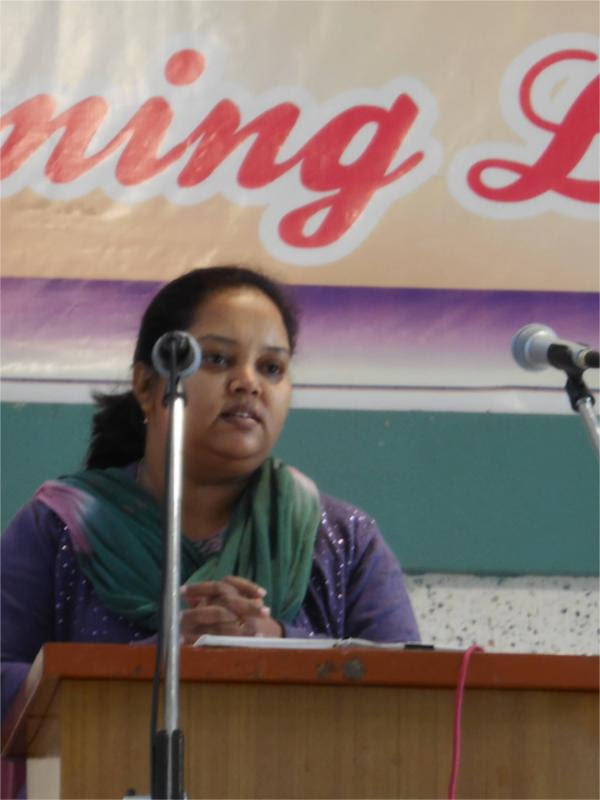 She did a fantastic job presenting the Christmas story in a fresh and unique way. Afterwards, we surprised everyone with popcorn.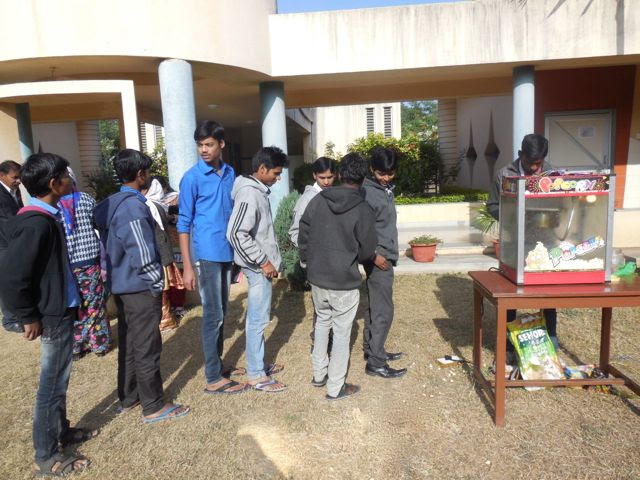 Patrick provided the funds for this fun time for the students and staff. Look at the electrical hook-up… 220 watts live wires stuck in the outlet and 100 students walking around.
Everyone loved the fabulous treat. Thanks Patrick.
Next came the 19th birthday celebration of our Indian granddaughter Shini. Friends and family gathered for the festivities.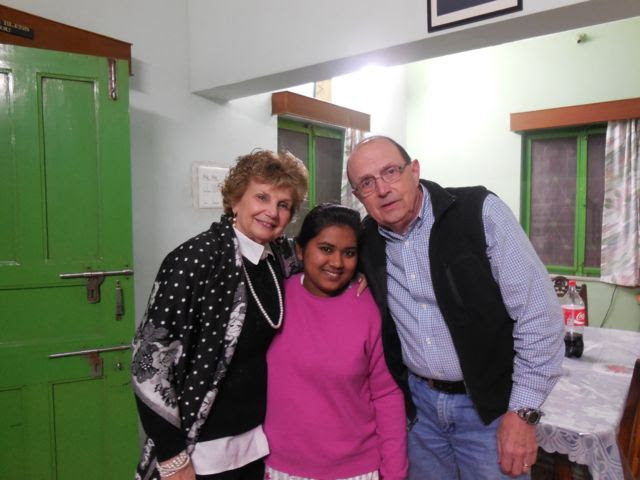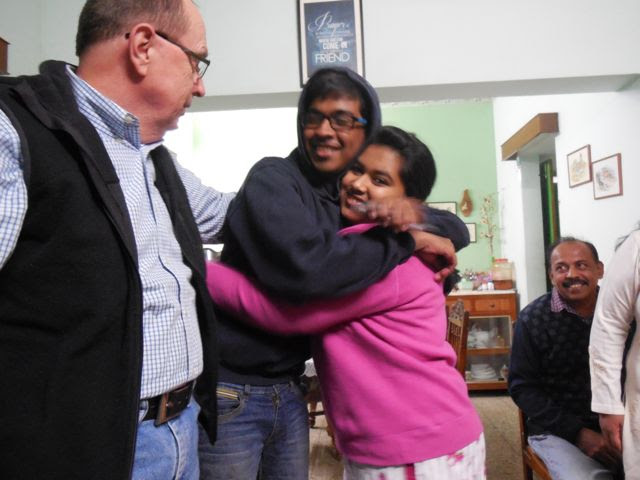 I was amazed at the hugging…never seen in India before between opposite sexes. India is changing by leaps and bounds.
Lastly, we attended a Cottage Prayer Meeting for their Christmas celebration. The singing was lively and the guest speaker interesting. Of course, there is always food at any event.
We are feeling much better. Old home remedy of putting Vic's Vapor Rub on my feet with socks seems to have worked on my cough. Who knew?