This is one of the most unusual and extraordinary times we have ever spent in India. Loren and I came to Prakash earlier than normal this year because of a wedding invitation from a young man we have known since he was five.
His father was the architect for RGI and an admirable friend for many more years. Patrick got to check off seeing a Hindu wedding from his "bucket-list." The three-day event published in the invitation, turned into five.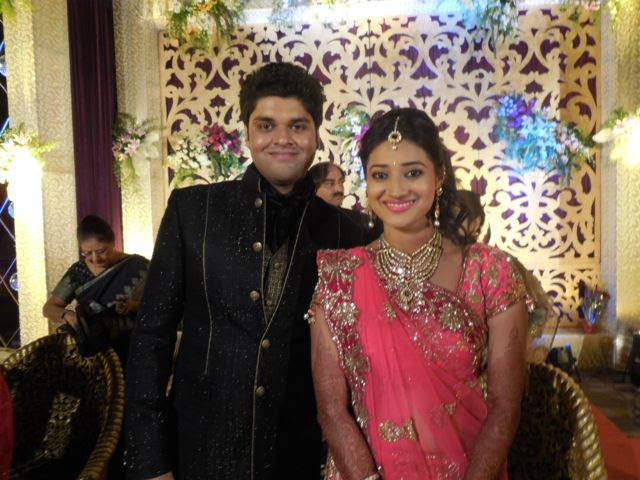 I don't think I have ever seen so many gorgeous, colorfully dressed ladies. Flowers were in profusion, but the FOOD was exceptional and is such abundance…every two hours it was time to eat…yet again. Trying to make a choice from a 150 items was mind-boggling.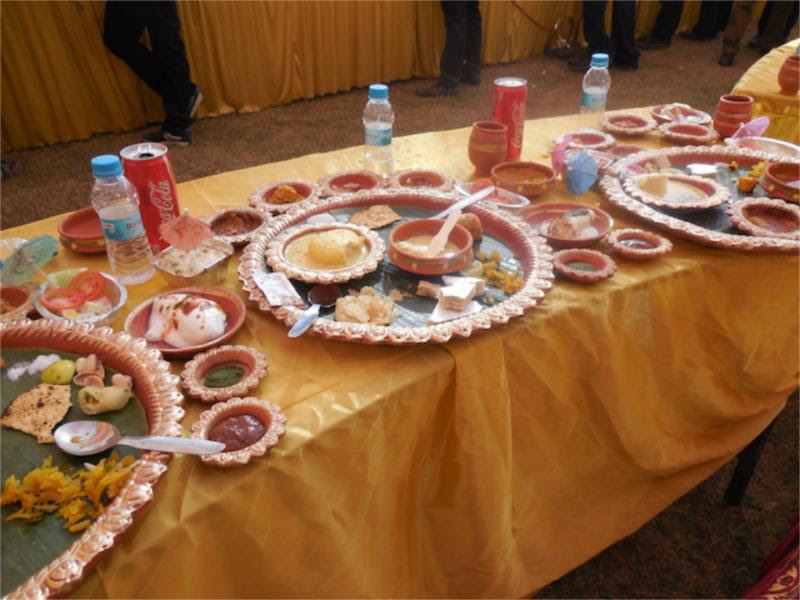 All three of us were "required" to have menhendi applied. They say you cannot leave India until the menhendi is worn off.
To everyone's delight, Patrick and Loren wore the traditional Sherwani Indian dress and I wore a sari for the main wedding event.                                                                                                                                              
In every situation where we are placed, I always wonder, "How will our Lord use this to His glory?" Well, while waiting two hours for the bride and groom to arrive at the reception, we were talking with our tablemates. One of the men, who had never heard about Prakash, wanted a complete explanation about the school. At the end of the lengthy conversation he said, "I am a member of the Rotary of Nagpur and I think we need to help you with some of your programs for water conservation and solar energy." Thank you, Jesus…We really do need to have funds to continue the projects we have started. Water and electricity are a HUGE drain on our resources.
To make sure Patrick saw not only the wealth and glamor of the wedding we took him to a couple of poverty stricken villages where Dr. Suresh is working. India, as I always say, is a land of extreme contrast.
One of the village families will be the recipient of a pair of Christmas goats. I will try to get pictures when Dr. Suresh is able to deliver them.
Patrick was very impressed by the politeness and honor shown by all children and the young people. Every time you enter a room they stand up. Seeing the village school children was delightful.
Time with the students during the Q & A time was memorable for Patrick. The boys asked very thought provoking questions, while the girls giggled and wanted him to sing for them.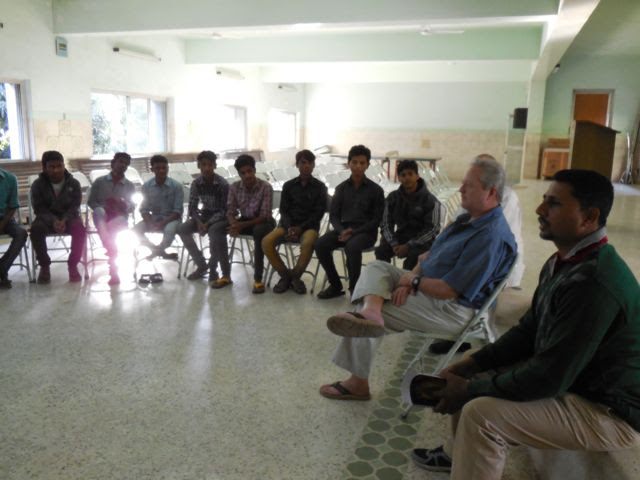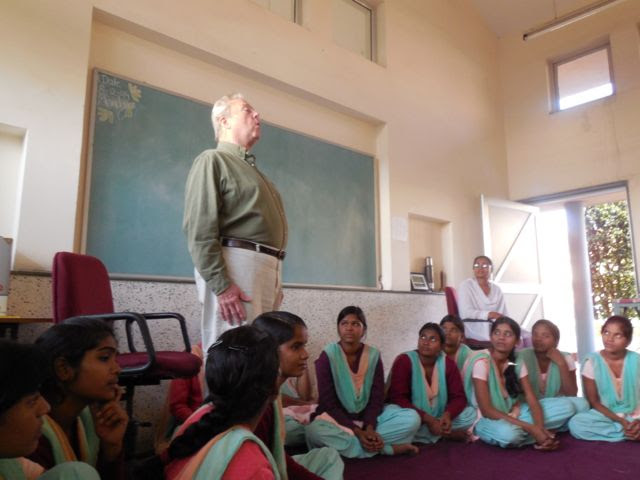 If his suitcase had been big enough, I am sure we would be missing a couple of students. 🙂
Patrick left this morning, but I am sure we will see him here at Prakash again…this time with his wife… in the near future.
Please pray for my knee.  It is giving me fits, even after having a shot in it before I left for India.  Only good thing, it does get me to the head of the line. ha! ha!