"My name is Sarita.  I come from a tribal Korku family who live in a very poor faraway village.  My parents are farm laborers.  They have to feed a family of eight on the limited income that they make.  I have one elder brother, one younger brother and a sister.  My grandparents also live with us.  I praise God for bringing me to RGI.
Before coming to RGI I have gone through a very difficult situation in life.  My life has changed a lot after coming to RGI.  Had I not come here I wouldn't have learned so much, I couldn't have fulfilled my mother's dream for me.
Before I came to RGI I had only heard the name of Jesus, but didn't know anything beyond that.  Now I have accepted him as my personal Savior.  I never believed in any God before, because I thought that the religion that my family follows is hypocritical.  I didn't believe in God neither did I trust any person including my father, mother and brother.  I always felt that I am not liked by anybody in the family and no one loves me.  My elder brother still does not talk to me.
In RGI I experienced that there are people in this world who love me. Through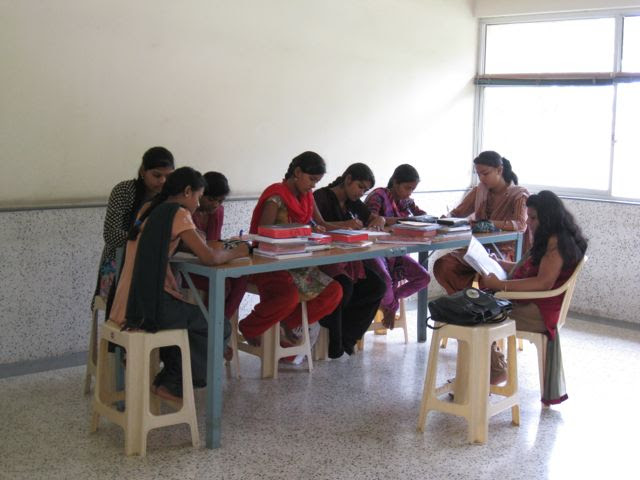 Starting Point I learned that Jesus loves me and I accepted him as my Savior.  I will never forget the simple ways in which the Bible was taught to me.  I got friends in RGI whom I will never forget.  Nani gave me my first hugs. I was a very angry person before coming to RGI, but now I can deal with it and I am a happy person.  I learned how to cope up with people in life.  (When Surita first saw me in a Q and A session, she just stared and stared. I wondered what was the issue. I asked Nupi to find out. Surita had never seen a white person and didn't know anyone in the world was a different color, or had blue eyes and bottle blonde hair or spoke a different language. She had been completely isolated from any worldview.)
I have finished my tailoring course in RGI.  I want to start a home based business in my house and at the same time I want to continue my studies further and become financially independent.  Please pray for me."
 It would only take $115 to get her a treadle sewing machine…a gift that would transform a life.