Our Mission
Prakash for India exists to empower marginalized young Indian nationals by teaching marketable trades and life skills so they can build self-reliant, spiritually vibrant, transformed lives.
Vet- Med is just one part of the ministries in India. Here is a magnificent, inspiring report from Dr. Suresh of the Self-Reliant training to young people not able to attend the institutes.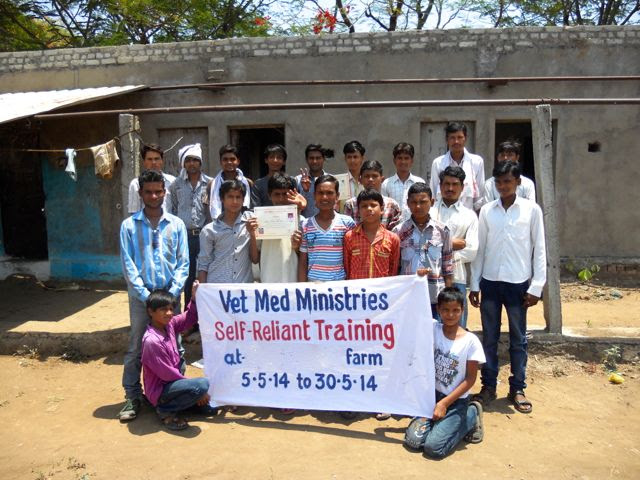 "God has helped us to complete His task throughout the last month in the midst of the severe heat.
In Self-Reliant Training this year we had 28 students from different villages. For first time many of them were from agricultural college. (They get free tuition due to their poverty status.) We had 26 boys and 2 girls. The girls came daily and are doing their graduation in agriculture and are very much interested to start goat keeping as their business along with farming. This year we arranged our training at two places as some of them were working somewhere. Three ex-students also used to come to attend Starting Point spiritual classes.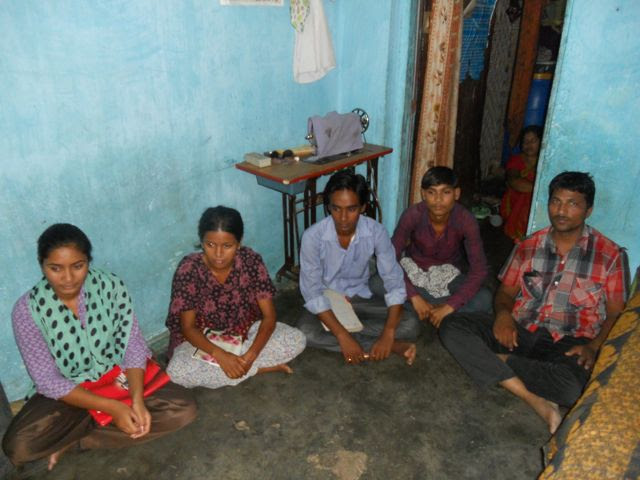 This year I found that everybody lived in discipline. Everybody helped each other in cleaning, preparing food and washing the dishes.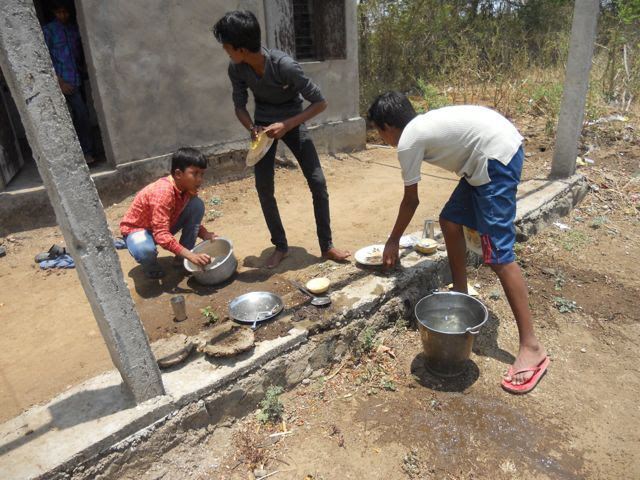 Most interesting was our spiritual class. After Starting Point everyday we spend time in discussion and their questions really made me to prepare everyday to answer their unexpected questions. But really I enjoyed teaching these educated young people. (Dr. Suresh has a Masters in Theology)
This year along with selection of breed, breeding management, and first aid we also had identification of sick goats and their care. Milk production and marketing, spiritual education and kitchen gardening were also some of our topic this year as some of the boys and girls were interested.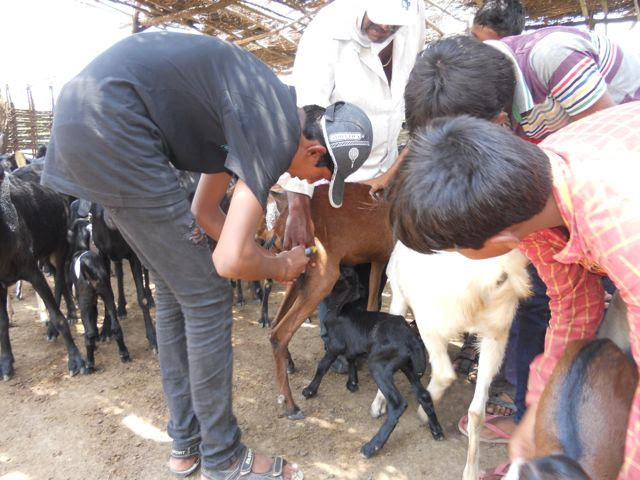 I invited Dr.Gawad to come and help me in teaching. I am really thankful to the doctor for his contribution. Students heartily enjoyed his classes. Dr.Gawad was really impressed by seeing our efforts to bring change in these villages and the young generation.
I am also thankful to Mr.Vanda for his help whenever needed and gave his testimony. He is a village young man who attended one of my first Vet-Med Self Reliant sessions. It was encouraging to many.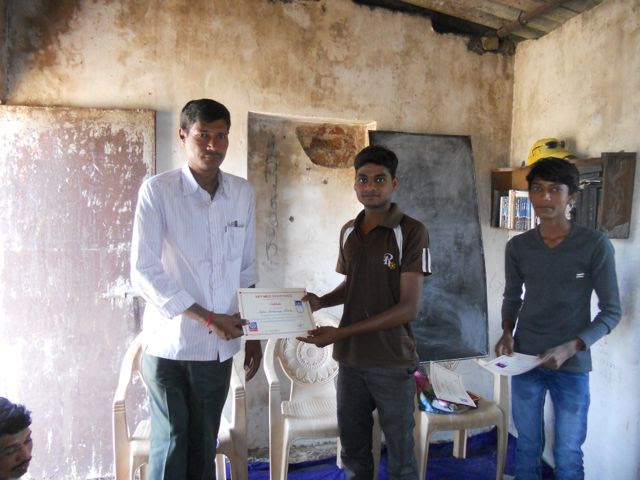 On graduation day many of them shared their testimony. I would like to share some of them.
Aish : It is my privilege to attend such a wonderful training. This training really brought confidence in my life about doing something of my own. I am thankful to Dr. Suresh for a meaningful 'moral class' (Starting Point) and first time I got a chance to know about Christ and his sacrifice.
Sadep : it is really a boost for me. My father has 4 goats and now I will take over and develop for more income as my father is not keeping well. But I am thankful for such meaningful training. God bless you.
Acal : As I am a agriculture graduate I really want to develop our farm and goat farming was in my mind. I thankful to God for
Vet- Med goat keeping training. I love to listen about Jesus from Starting Point class. I hope somehow I want to start this in my home if Dr. Suresh wants to continue. I want to become a social worker.
I was really overwhelmed with their testimonies and praise God for such an opportunity to encourage such a hopeful, marginalized poor young people with introducing them to Jesus. I am thankful to Mr.Gara's brother for still giving us goat place, filling swimming tank for our boys and other facilities. At 117 degrees it was very much refreshing. (I have been to this farm many times and had no idea they had a swimming pool. This must have blown-away these village boys. Of course, the boys and girls would not have been able to swim together.)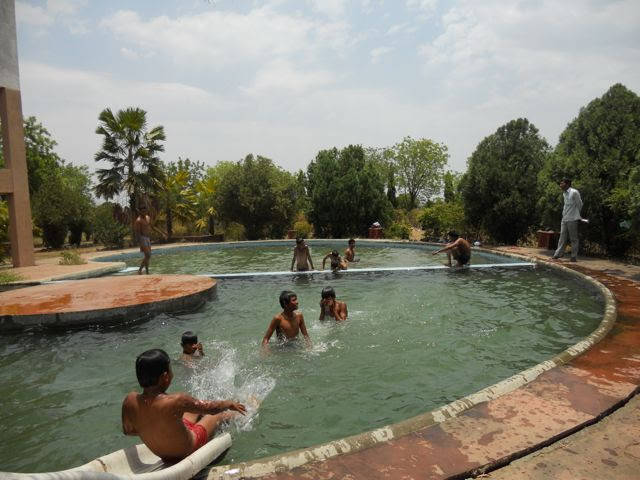 I am thankful to all of you for supporting us for His evangelistic self-reliant training, which is really introducing Jesus and bringing change in the lives of village young generation."
A Starting Point for Transformation
 YES!!!!
Starting Point curriculum has completely renewed our Christian education at Prakash. We are so very thankful to North Point Ministries for funding this valuable tool.