Recently I was asked about Prakash for India churches. There are many ministries under the umbrella of Prakash for India…seven established churches, (six led by Prakash alumni) many house fellowships, two institutes, and of course, Vet-Med Ministries. Here is a report from Dr. Suresh about the establishment of three more house fellowships. The use of veterinary medicine as a tool for spreading the Gospel has been very impactful.
"This month along with my other veterinary activities in several villages I spend lots of time at Nanda area.  By the grace of our Lord we are getting very positive spiritual response in this area.  As I traveled many villages around Nanda I found out groups of women who are very interested to know about Jesus so with the help of evangelist Sunil we started 3 house fellowships for these seeker women and men too.  But in Nanda women are very enthusiastic for this fellowship.
Prakash for India has very beautiful building in Nanda, but these women are much afraid to be seen walking up the hill to this building, so we will continue to do fellowships in the homes.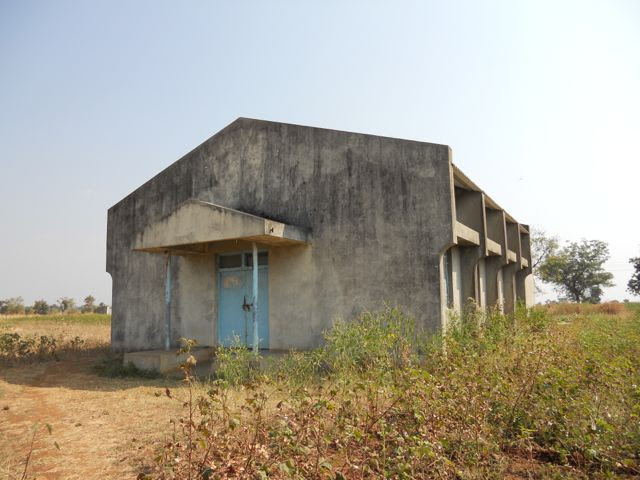 To attend these fellowships Sunil was in need of some kind of mode of transportation so we decided to buy new bicycle for him so I encouraged some God loving people and they happily helped us in this.
So now Sunil have new bicycle to attend these fellowship. I am also attended these groups and guided him how to carry on these groups systematically for the glory of God and expansion of His Kingdom.
It was very interesting for me to watch the lady brought 2kg of rice as an offering.  We are planning a program for this fellowship at Nanda on our property.  So please keep us in your prayers.
The Holy Spirit is really working here as Mrs. Chand wife of Pastor Chand from Bombay is here and planning to educate her son in Nanda. For minimum budget will also offered her willingness to help one of women's fellowship in Nanda. When I shared this with women they are very happy to have woman leading them."
Our Vision
Prakash for India envisions God working powerfully through its alumni to build a thriving Christian community across India that shares the love and grace of Jesus Christ, grows disciples, sustains itself, reproduces itself and is a significant developmental force for that country.
Dr. Suresh is an alumni