When I received this report from Nupi, (RGI Administrator) I thought, "HEY, this would be great to share with all of you." It just gives you a glimpse of what our incredible staff does on a weekly basis and how they impact the students for Jesus by living what they speak.
Nupi's report:
"Well it's been a stressful week.  When you are in leadership you don't have time to relax.  Responsibilities keep you on your toes.
The whole week I was busy preparing the mailing list for the promotional letter for RGI due to the fact the new batch starts in August.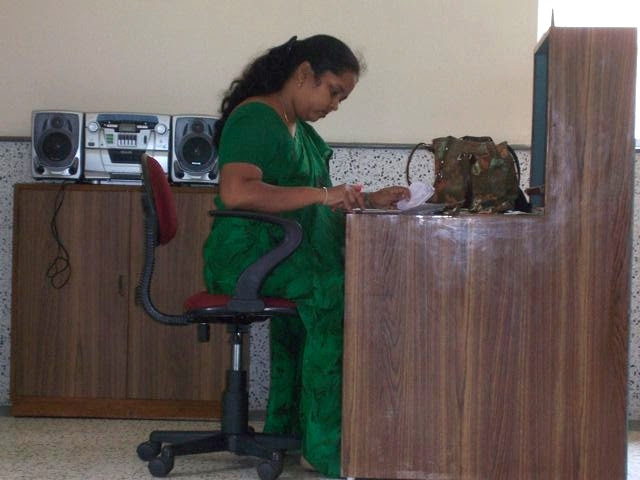 It takes some time getting addresses from old forms of pastors and orphanages that have sent girls to us in the past. Also I am taking English class especially for the computer class both boys and girls as the boys requested me to teach them some grammar and writing skills
and I am teaching the new Starting Point curriculum. By the way, this new curriculum is making a very big effect on the girls. It is doing what we had hoped by reinforcing the principles from the first Starting Point course, but they do not realize it is the same. I see the girls being transformed.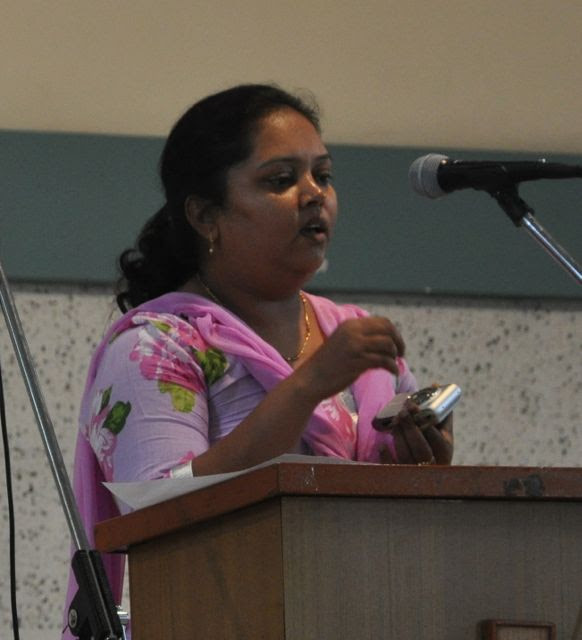 Besides I had a little cooking class with the girls. It was fun.
Friday I went with Nagesh (Business Manager)
to visit the institute with whom we are going to tie up for this year for starting the preschool teacher-training course. We are happy that they have assured their full cooperation to us in helping us and guiding us for this.
In the evening on Friday, about 7:30 pm I received a call from the Warden (House Mother)
that they saw a light turn on in the educational side in the veranda and then turn off after a while.  We were having cottage prayer at our house so I gave a call to Solomon (House Father)
who was on duty and he along with some boys came to see in RGI and saw one person running away from the main gate. I came to RGI after the prayer to ensured the Warden and the girls that they are safe and that Joy (General Director)
had already talked to the police and they ensured more patrolling on the hill road.
This is just my week in a short version. I am thankful that I can serve God in such a meaningful way."
Nupi is custom-made by God to do His work at RGI. Side by side, she and God brighten their little corner of the world.
"Speak up for the people who have no voice, for the rights of all the down-and-outers. Speak out for justice! Speak up for the poor and destitute!" Proverbs 31:8-9