After 50 years the Indian government decided to have an All India Agricultural Exposition and they chose to have it in Nagpur. Upon arrival here in India, it was one of the first requests by staff that we attend. Nine of us armed with tiffin's (lunch boxes) and water set out for the 60-acre government grounds. Cars, buses, motorcycles and scooters clog the road like flies on dead meat.
I knew that there would be a gargantuan turnout…never would I have guessed 200,000, yes, two hundred thousand attendees.
All were trying to get registered. Indians seem to struggle with the basic concept of one standing behind the other, but before long we had our passes.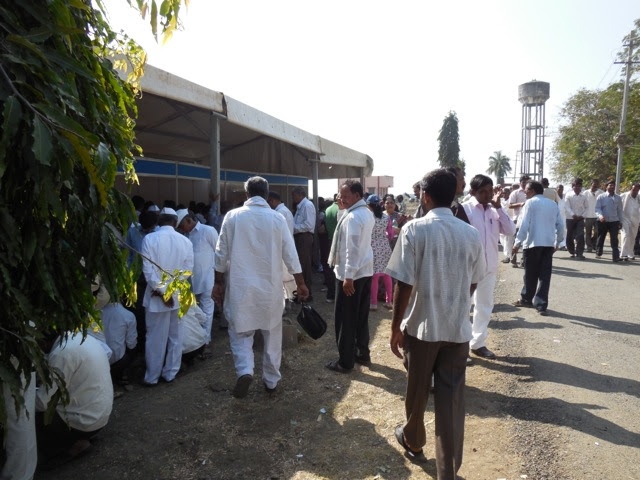 Of course, we were the only Caucasians. Loren teasingly told many of the rather aggressive photo takers that it would cost them RS 5. If we had truly collected, our pockets would be relatively heavy.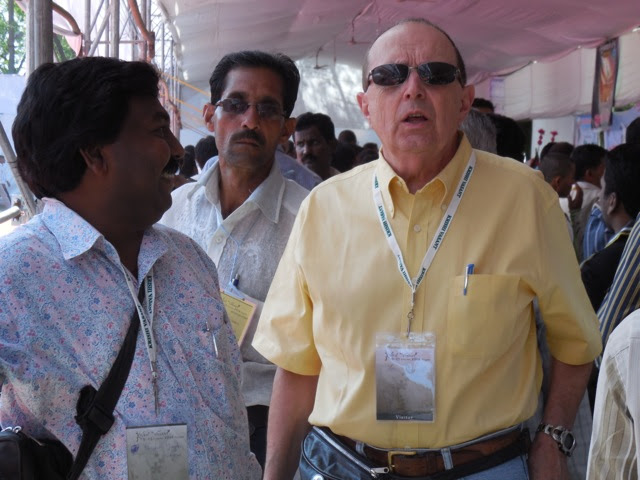 There were breeds of cows, goats, buffalo and pigs our staff had never seen.
Nupi didn't know that goat hair could be used for yarn.  This little kid thought my toes a good morsel.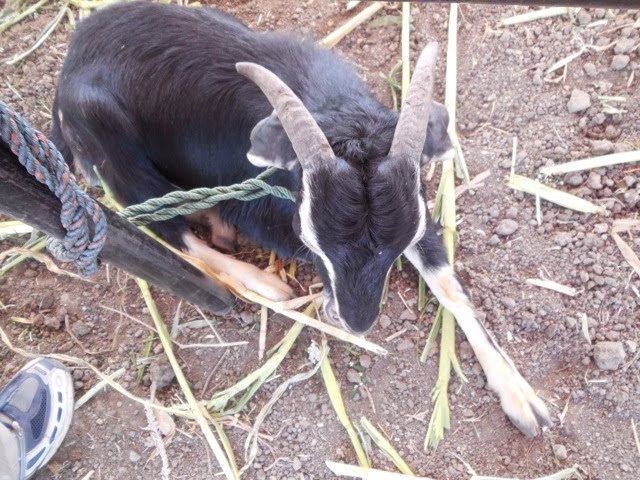 As were we touring one of the many exhibit tents we noticed a troop of dancers and comedians. I was just standing enjoying when the next thing I knew I was smack-dab in front being ushered to a plastic chair. Loren, HELP!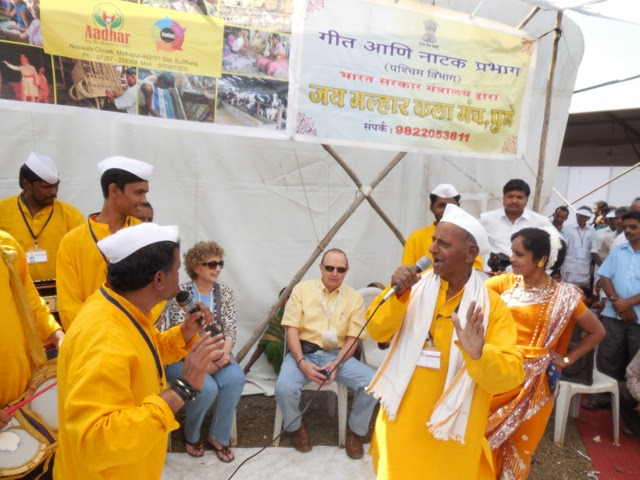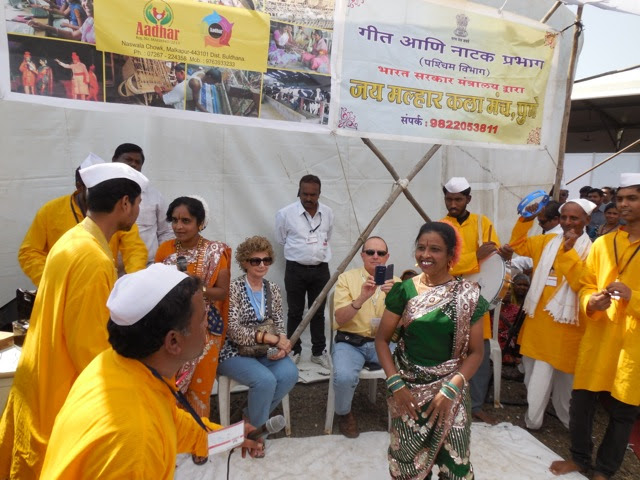 So he came and sat beside me. The staff was having down-deep belly laughs at the show. I know they said something about dollars and us. It was an excellent time to just sit for a while.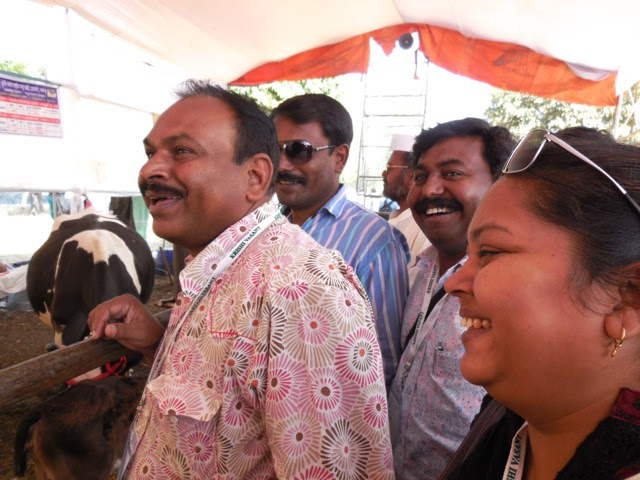 Barely getting comfortable with being up-front a man tapped me on the shoulder and said,
"Madam, the lady wants to see you." Nupi, HELP!
As it turned out—if for no other reason—this was worth the excursion. The lady is the head of a government program for raising chickens. She had some fabulous information for Dr. Suresh and he may even get some free products for his work with the villagers.
Again, there were cameras everywhere and she took the opportunity for an advertising photo-op.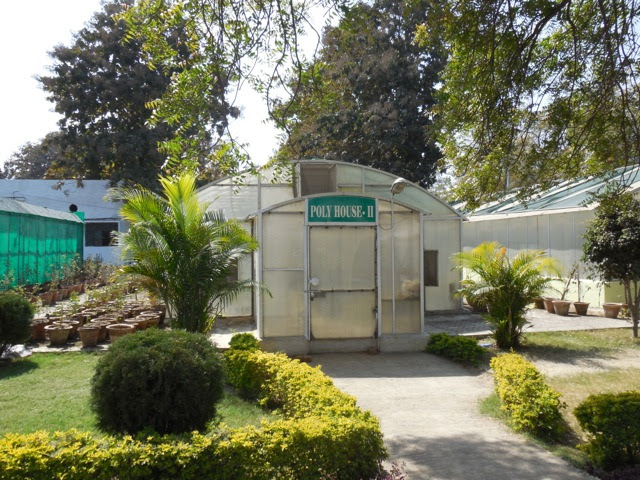 As we entered the next tent and viewing the masses of humanity I knew I would not be able to handle being pushed and shoved. " Fellas. Go on without me." Indians have no concept of personal space. The guard at the door had a chair, which I quickly confiscated. He would allow me to do so, but no one else. The difference in treatment did not surprise me. In a country, which has accepted caste distinctions for many centuries, inequality has become an inborn mental concept.
Waiting for Loren and the guys gave me a chance to people-watch. All of a sudden here was this little man standing in front of me with a megawatt smile. The smile immediately disappears as I ready the camera for a picture. He was from North India. Later he found Loren and wanted a picture with him.
As the heat of the day escalated, Loren and I decided to return to Prakash, leaving five of the guys to enjoy many more of the excellent exhibits. They saw an air-conditioned tractor; plastic used in fields for weed control…a first for them. Their horizons have been greatly broadened.
Just when you think there is no place like home you find a Domino's Pizza and it was WONDERFUL.
Shini thought it would settle the pizza to give Papi a ride back to Prakash. Hard to realize these young ladies used to be babies we rocked on our laps.