The day we first saw Ashok after our arrival in India we were given an invitation to a Thread Ceremony. He said, "This is not to be missed." He delights in furthering our education of the Indian culture.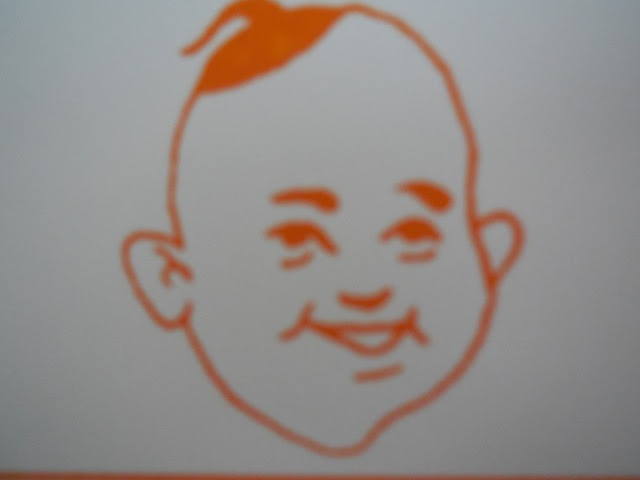 Later the official invitation card with the EXACT ouspicious time, 11:23 am on Tuesday was hand-delivered so we prepared for the big event. On the day of the ceremony Ashok was called to appear at the Charity Commissioners' office and was unable to accompany us. As his etiquette would dictate, he arranged for two of his employees to escort us. The gentleman was a Brahmin and the young lady was highly educated in the ceremony.
The Thread Ceremony, traditionally called Munja, is a ritual performed for upper class Brahmin boys in Maharashtra. Munja is the initiation ritual by which the young boy is invested with a sacred thread, to symbolize the transference of spiritual knowledge.Traditionally, the ceremony is performed to mark the point at which boy begins his formal education and spiritual awareness. The ceremony is performed when the boy is eight. If for some reason it is not accomplished, it MUST be done before he can marry.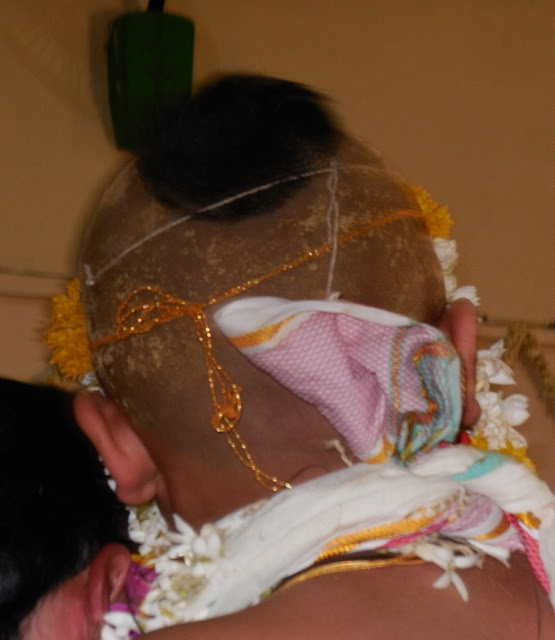 Before we arrived they had shaved the young boy's head with a poof of hair (shendi) and celebrated the representational last meal with the boy's mom and eight friends. Furthermore, the meal was eaten on solid silver plates. (First picture a depiction of meal.)
The strands of the sacred thread have symbolic meaning that varies by community and region. The number of strands changes within his life (bachelor, married and number of children.) Also there is considerable more imagery than we were able to learn viewing one ceremony. In fact, I'm not sure any one person knows all the symbolism.
At the beginning of the Thread Ceremony a sacred thread made of three strands—spun by a virgin girl, is circular, being tied end-to-end (only one knot is permissible)—is given to the child. During the ritual the thread will hang over the boy's left shoulder. After the ceremony the thread must be worn at all times, including when bathing. The location and position of the thread on the boy's body will change, depending on the significance of what he is doing.
After the ceremony has been performed the sacred threads are supposed to be worn for the rest of one's life. A new series of threads are worn and the old threads discarded every year; the change-over-ceremony is held on a specific date calculated as per the Hindu lunar calendar.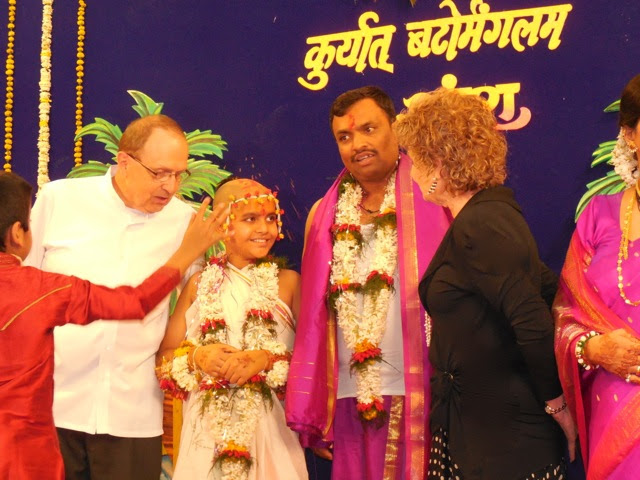 We asked our guide if he wore his scared thread. He did.
Loren asked the older brother of the young honoree if he was wearing his, embarrassed he realized he was not.
An abundance of food is always a part of any Indian ceremony. This food was VERY good, and VERY hot.
P.S This made me laugh…
The question of sending his parents to an old age home at their old age will NOT rise in the case of a boy performing Sandhya Vandanam daily. (Evening prayers)