Touring the classes is always on the agenda for our guests. It is the beginning of understanding what Prakash is all about. The students love to show off their handiwork and we love seeing it.
Our desire is to have our guests "experience India" so having a national holiday during their stay is always exciting. Republic Day or Flag Raising Day was a fun event. With all the pomp and circumstance of their great respect for their nation, the Indians know how to display it well. We are glad Mark and Bill were able to see the ceremony.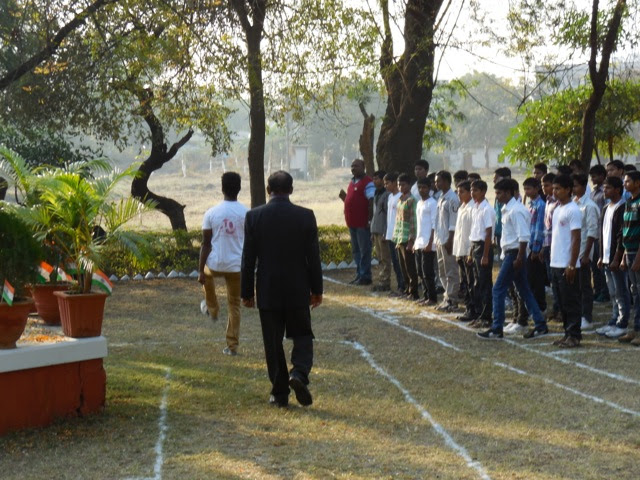 After the Republic Day ceremony we drove to a house church where Moses is the pastor. Soon, we were all-too-aware that this experience was a gift from God. Several of our Prakash alumni attend the fellowship and when they rose and gave their testimonies we were all in tears. One young man said, "Prakash helped me so much. It changed my life and there are millions of boys like me. Why can't you have a thousand Prakashs?" If only God would provide!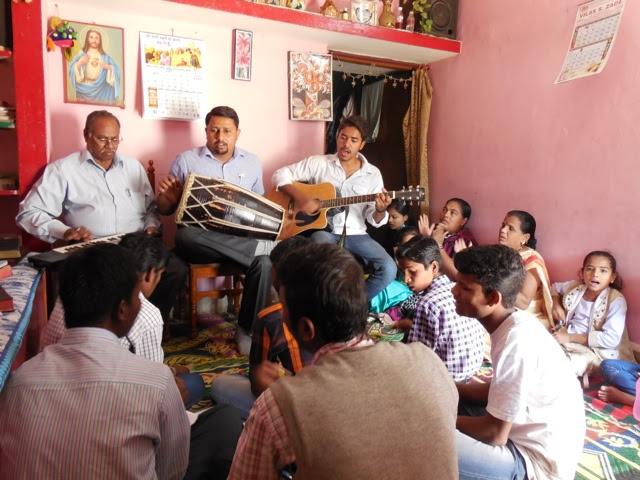 Due to the fact that Mark and Bill came to "work" we found an excellent project that has been long over due in accomplishing. The RGI girls have never had a designated place to play, mostly due to lack of funds and manpower. When we were discussing with staff what project to start, Nupi begged to have the play yard be a priority. Well, it has turned out to be tremendous fun for everyone, and unbeknownst to us, Mark and Bill have expertise in this area. Bill even designed a marvelous gazebo to cover the water tank and give shade for girls as they sit and enjoy the volleyball games. Probably, it will have to wait, but at least we have an idea to run with when funds will allow.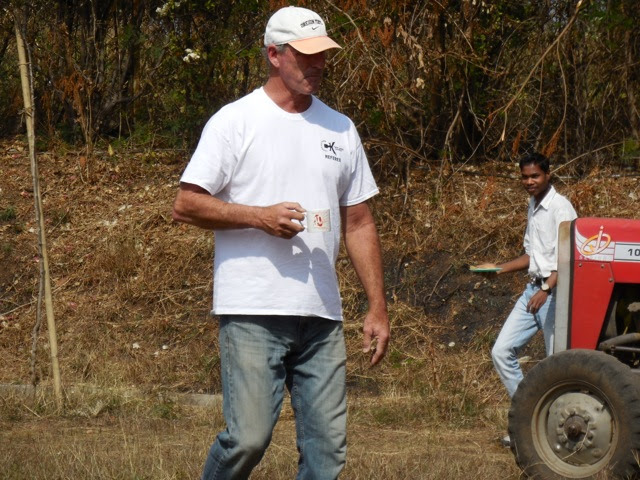 WE FORGOT ABOUT GLOVES SOOOO
In the process of digging for the volleyball net poles they broke a sewer line. Bill stood over the hole with his nose clamped shut and said, "Well…glad we came all this way to contribute." Everyone had a good down-deep belly laugh.
Calling a halt to the days' work in order to stay on schedule was difficult, but visiting Mangala's home for tea was delightful. Mangala has been with us 22 years and has faithfully kept the guest rooms, offices, our room and verandas spotless. She only recently moved off campus, so it was a joy to see her new home.
On the way back to campus I wanted to show the guys the chicken and fish market…hold your nose.
Upon seeing the chicken in the picture, Bill said, "The one with its legs in the air is screaming, 'PICK ME, PICK ME'." Again he had us rolling with laughter.
Not a dull moment when these two are around.
Continue to keep us in your prayers.