Blessed Christmas
Speaking Opportunity:
Equipping our staff to be "Light and Salt" in their community is just one of the many responsibilities for Loren. Here is a sweet note from Moses about a Christmas outreach opportunity he felt equipped to carry out.
"After you left I was invited to a place called Buldaon, for preaching in one-day retreat. Around 150 people were there for this one-day retreat.  I had a very good time of preaching and teaching. Glory to God!
I have enjoyed our morning round table meetings and devotion time with you. It was very helpful for my spiritual growth. Using some of your materials was a great honor for me. It was good to see your passion for the Prakash ministry. Thank you for your love and prayers for me and my family and being so thoughtful of us."
Buying and Gifting the Sweaters to Students and Staff: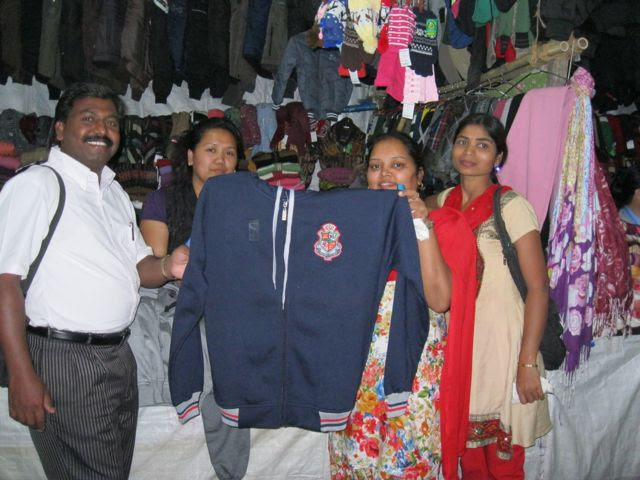 Because of all your generosity we were able for the first time EVER to be able to buy sweaters for all the staff of Prakash as well as the students. The staff that shopped for the sweaters and hoodies seems to be having a fantastic time.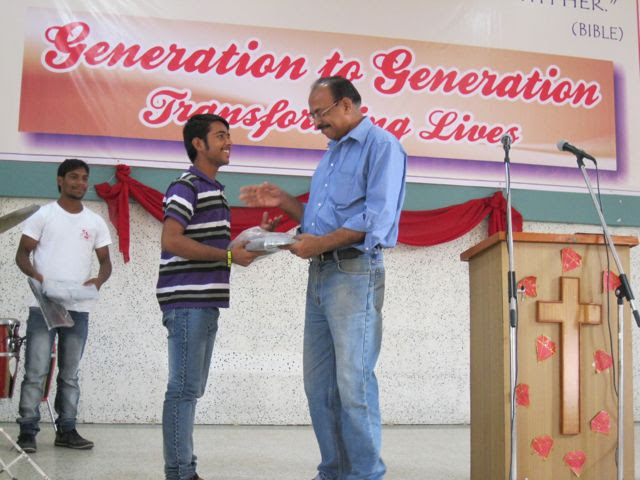 Winning Awards:
Our PBI boy's choir entered an all-state competition and won FIRST place trophy for Bhajan (cultural songs) plus RPS 11,000 (this really impressed staff)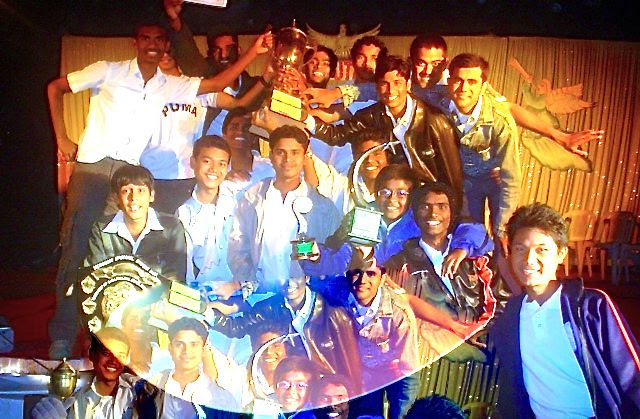 and then second place for contemporary songs.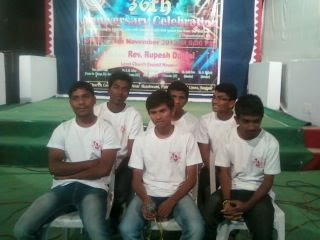 Then Prakash Institutes received an award for our work with poor and orphaned young people of India. Here is a report on this event:
"Dinbandhu Ministry and National Churches Counsel of India gave the award to Prakash Institute of India. The name of the award is called "Jesus's Friend" by the hands of Chief Minister of Maharashtra it was given. Winter Assembly Session of Maharashtra State is going on and most of the Political leaders are in Nagpur for the Winter Session. So the Christian Community in Nagpur invited Chief Minister for the Christmas Breakfast. They invite Chief Minister and few other ministers for this event."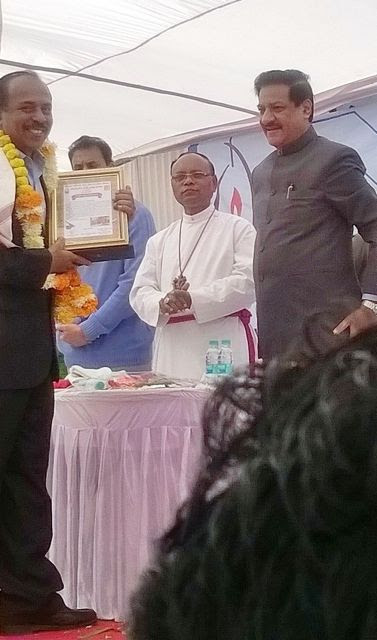 New Government rulings:
The government of India decided at the end of November to make all technical institutes in India change to a quarter system instead of a semester system. This means that there will be NO Christmas holiday for students and staff at Prakash. Therefore, some Sports Day activities have quickly been planned and a Christmas Day program and special dinner.
Last but not least:
Dr. Suresh's 80-year-old father died unexpectedly. His father was not well and had an asthma attack and was taken to Amravati to the doctor but before reaching he went to be with the Lord. Many of our staff made the 100-mile trip to Suresh's home village. It is the first Christian funeral in the village and his father's desire was to bury him in his own field…so he was buried in his own field. Pray for the family and especially his mother
Thank you for all you have done for Prakash.
Have a very blessed Christmas.