Since the establishment of RGI (Ruth Girls Institute) Loren and I have felt that uniforms for the girls would solve a multitude of problems. Because of budget restraints it has just not been feasible. Now, we have no choice. Enjoy Padmaker's report and then the response from the RGI administrator, Nupi. When Loren laughingly asked, "You did this without consulting me?" Her reply was, "That's the prerogative of a daughter." She has managed her budget so well that she found money to make uniforms happen for this year. Hopefully she can continue to do so—more girls means more money. We are so proud of our staff.
Padmaker wrote: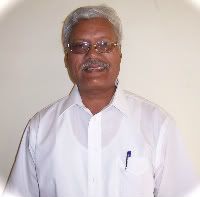 "There are girls from "Kadui" and this presents a new situation. They do not have proper and enough clothes to wear. Friday evening Alishiba and I made a trip to Itwari to buy dress (Punjabi) material for them. We also went to Badana's house to share this request with her. She gladly gave three of her dresses (Punjabi) for these girls. The girls were very excited to get good dresses. Leela is stitching dresses (Punjabis) for them—two each. We also bought a towel and some iners. (YOU can guess what this is) Doing this for these girls brought joy to our hearts. It was raining that evening, but that did not deter us from making a trip on the motorbike to Itwari. I wish you (Loren) were with me—at least the trip would have ended with a bar of ice
Nupi's wrote: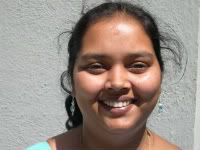 "This year we are stitching Punjabi uniforms for the girls. It is costing us seven hundred and forty rupees per student ($15) for two sets of uniforms. The decision has been taken because we found out that there are many girls who do not have proper clothes. Some have maybe just one pair of Punjabi that can be called modest enough for them to be comfortable wearing in class. So we decided to stitch two pairs that they will feel comfortable in and also there will be no comparison of clothes among the girls. This will eliminate inferiority complex problems with them. One pair will be all peach and one will be all turquoise, giving them many combinations. Peach and turquoise are the RGI school colors.
We do not have to spend on the stitching as our second year students are stitching the uniforms for us. This saves us one hundred rupees per student. (Remember, they treat a rupee the same as we do a dollar)
I am sure that as our Christmas letter goes out, uniforms will be on the list. I look at my wardrobe and think, "How would I live with only TWO???"